Welcome
in our holistic practice!
Out of my deep desire to help you, I would like to fully dedicate myself to your medical topic with confidence, intellect, many years of experience and intuition. Very rarely in medicine is there just one approach. Taking into account your motivation, experience and needs, and taking into account my recommendations, it is important to find an ideal treatment path for you.
My goal is to get to the bottom of your problem. Tackle the problem at the root or even take prophylactic measures much earlier so that it does not become a problem in the first place. A journey into a healthy world that is characterized by mutual respect, empathy and personal responsibility.
My development to the person I am today. My grandparents shaped me from an early age with their enormous herbal medicine knowledge. They had two drug stores in Upper Styria.
In my youth I dedicated myself to competitive sport (tennis), went to school in Graz and moved to Vienna at the age of 14 to train at the Bundesportzentrum Südstadt. I played in many national and international tournaments.
However, at the age of 18 I decided to take the external Matura. I started studying medicine at the age of 21. First in Graz and then in Vienna.
I had my 2 wonderful children while studying. I noticed the great joy in medicine early on. Shortly after graduation, I completed acupuncture training at the Empress Elisabeth Hospital. In addition, completed training at the Austrian Medical Association for emergency medicine and sports medicine. As part of my general practitioner training, I worked at the UKH Meidling, the Wilhelminenspital and the Kaiser Franz Joseph Spital and the SMZ Ost. Then I completed my specialist training in ENT medicine, also at the Kaiser Franz Josef Spital, where I received a thorough operational training. To this day, I enthusiastically attend advanced training courses in order to develop myself further and to combine my wealth of practical experience with in-depth knowledge. My goal is to create a balance between conventional medicine and complementary medicine. In the last few years I have been able to deepen my knowledge in orthomolecular medicine, hormone medicine and Chinese face reading.
Your Heike Sommer-Stern
My assistant Mrs. Nina Kopsik. She is a dietician, extremely interested and knowledgeable in medicine, and tries to solve every problem.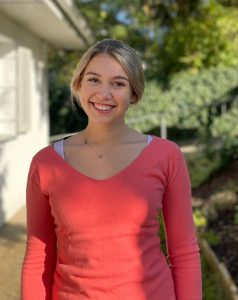 My daughter Leonie Sommer-Wagner. She studies medicine, works voluntarily at the Samariterbund and is happy to be of practical use with her knowledge. She is your contact person for Ultraformer treatments.